Having a large backyard is great until it's time to take apart your mower. Mowing the lawn may be one of the most tedious seasonal tasks on your list of tasks. The robot lawn mower does this task from your plate. Many of these smart home devices are smart enough to find shelter when it's raining.
What is a robotic lawn mower?
Robotic lawnmowers are automated robots used to cut grass. Generic robot lawn mower (especially on the earlier models), the user had to install a wire around the lawn to determine the area to be mowed. The robot uses this line to find the boundaries of the area to be trimmed and sometimes to find a charging dock.  The robotic lawnmower can treat up to 30,000 m² (320,000 m²) of grass.
How does a robot lawn mower work?
This compact but powerful robotic lawn mower uses a rechargeable battery pack. It will help to cut and trim your entire lawn. Automatically returns to AC-powered base when the job completes or if you want to charge the mower quickly.
When you first unpack the mower, a series of sensors will scan all your assets. Most lawn mowers will require you to put a fence around your property. This ensures your bot doesn't sneak into your neighbor's lawn or your precious flowerbed. It depends on the mower you buy. Bots may use single blades, multi-blades, or fine-bladed turntables to mow your grass. Unlike manual push or ride mowers with attached bags, Grass clippings are reduced to tiny particles.
Should I buy a robot lawn mower?
Smart technology makes automatic mowing a breeze. It leaves you time for more important things. With automatic mowing routines, you will be amazed at the beauty and trimming of your lawn with minimal effort. The robotic lawn mower can work 24/7, saving you time and energy.
You don't have to worry about manual labor pushing the mower around your yard or dealing with a noisy gas engine with a smart robot lawn mower. Modern robotic lawnmowers are safer than traditional or first-generation ones, with sensors, cameras, and other safety features. That helps prevent them from hitting people or pets, and a safety lock prevents children from using it without supervision.
How much does a robot lawn mower cost?
In general, it's hard to find a robot lawn mower under $700. With some models costing as much as $4,000, the starting price alone might be enough to turn some people off.
Your robotic lawnmower will prevent you from having to cut and trim yourself again. A low-cost robotic lawnmower might be just what you need. Usually, the higher-priced bots are equipped with larger batteries to accommodate larger lots. Otherwise, your bot will go back to the charging dock too often, this makes it take longer to complete one cut.
Additionally, higher-priced mowers tend to have more technology and customization options, things like a built-in rain sensor that automatically sends the mower back to its home base when it rains.
Where to buy a robot lawn mower?
Popular online retailers that sell robotic lawn mower include:
Amazon sells lawnmowers from Flymo, Gardena, and Worx. The Flymo EasiLife 800 has been marked as a bestseller and this will cost around £850 and cuts up to 800 sq m.
AO.com sells Flymo robotic lawnmowers, with prices ranging from £575 to £750.
Currently Argos will offer a small selection of robotic lawnmowers from Flymo and Worx at clearance prices.
B&Q has a wide selection of models. Most of them are built by Bosch.
What is the best robot lawn mower?
Robotic lawn mowers are built to handle all types of farmland. You will see some of the strongest bots manage a steep 70% grade.
1. Husqvarna Automower 450X
Husqvarna offers a wide selection of robotic mowers. Both residential and commercial versions are available. Husqvarna's mobile app is well-designed and useful. The Husqvarna Automower 415X is one of Husqvarna's newest robotic mowers. This lawn mower robot handles steep slopes and uneven surfaces, and the grass is damp without any problems.
Benefits:
It offers easy and independent lawn care.
Helping homeowners save time and effort, the 450X comes with smart technology GPS navigation. This makes it able to handle complex terrain and fluctuating weather conditions.
Features:
It helps to mow large grass it covers a large area of 1.25 acres and can handle steep slopes with ease.
It will operate quietly and produces no harmful emissions which help to keep the environment friendly to the environment.
2. Robomow RS630
Robomow has a wide variety for you to choose from. The range covers relatively low-cost models suitable for smaller lawns, including expensive machines that can mow almost the entire field. Prices range from £599 for the entry-level RC to £2,999 for the top-end RS model.
Benefits:
It helps to maintain lawns, save time and effort for homeowners as well as this makes it possible to manage lawns as large as 3/4 acres.
Features:
It will come with smart features such as a rain sensor.
It has quiet operation and mulching capabilities make for a healthier lawn and more enjoyable outdoor experience.
3. Worx WR150 Landroid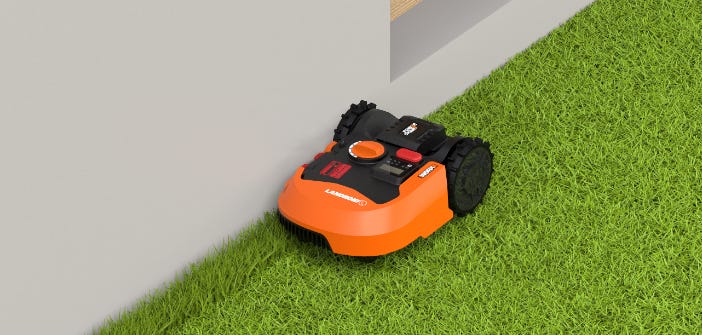 Worx offers the most economical version of the robot mower. However, you will have to pay extra to add accessories from other manufacturers. A few other things have filtered into this model from other Worx mowers, including a self-leveling stand that keeps your lawn from rolling over the blades even as it passes through lumps and humps. Its base is also waterproof, so you can now clean grass clippings with a hose. It is considered as one of the best robot lawn mowers.
Benefits:
Autonomous operation: WR150 Landroid can mow the grass by itself.
Customizable settings: Users can adjust the cutting height. Set the time to cut the grass. and easily set boundaries
Features:
Smart Navigation: Use advanced algorithms and sensors to navigate around obstacles and uneven terrain.
Weather Resistant Design: Landroid is built to withstand various weather conditions.
Quiet Operation: Operates at a low noise level.
4. Gardena Sileno Life
It has a smaller lineup than Worx and Husqvarna, and the cutting area is much smaller than other designs. Gardena's app lets you carve your garden into different areas. So you can set it to mow more parts than others, including Corridor Cut, which reduces the intensity of mowing in small, narrow areas that don't require a lot of re-cutting. If you don't like watering, you can control your Gardena's automatic watering system (not included) using the same app.
Benefits:
Fully automatic lawn mower
quiet operation
Sensor navigation for efficient mowing
Adjustable programming according to the size and growth of the lawn.
Easy to install and set up
Features:
Weatherproof design for year-round use
Mulching function for natural fertilization
Mobile app control for remote monitoring and scheduling.
5. Honda Miimo HRM 520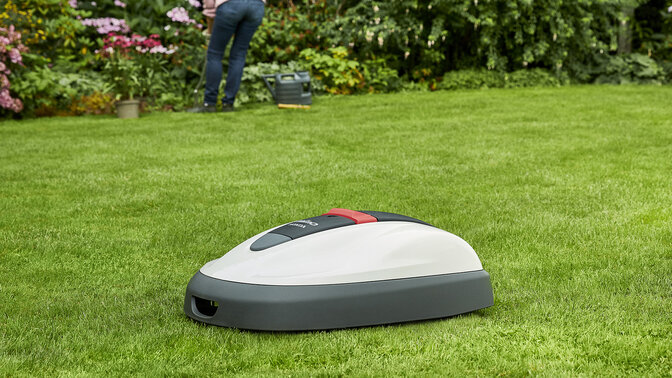 It is the leader in lawn care and robotics. Therefore, there is a tendency to expand the line of robotic lawnmowers in the future. There is currently only one version, miimo. This automatic lawn mower robot comes with a pre-installed SIM, and service is included in the price. The huge advantage of this is that it doesn't require Wi-Fi, so it doesn't matter if the signal doesn't reach your garden.
Benefits:
Lawn maintenance is easy as it cuts the grass automatically.
Save your time and effort, the Miimo HRM 520 runs quietly and produces zero emissions.
Features:
It has a powerful cutting system and an intelligent navigation system that ensures efficient and accurate cutting.
The mower can handle steep slopes and uneven terrain.
6. EGO Power+ LM2024E-SP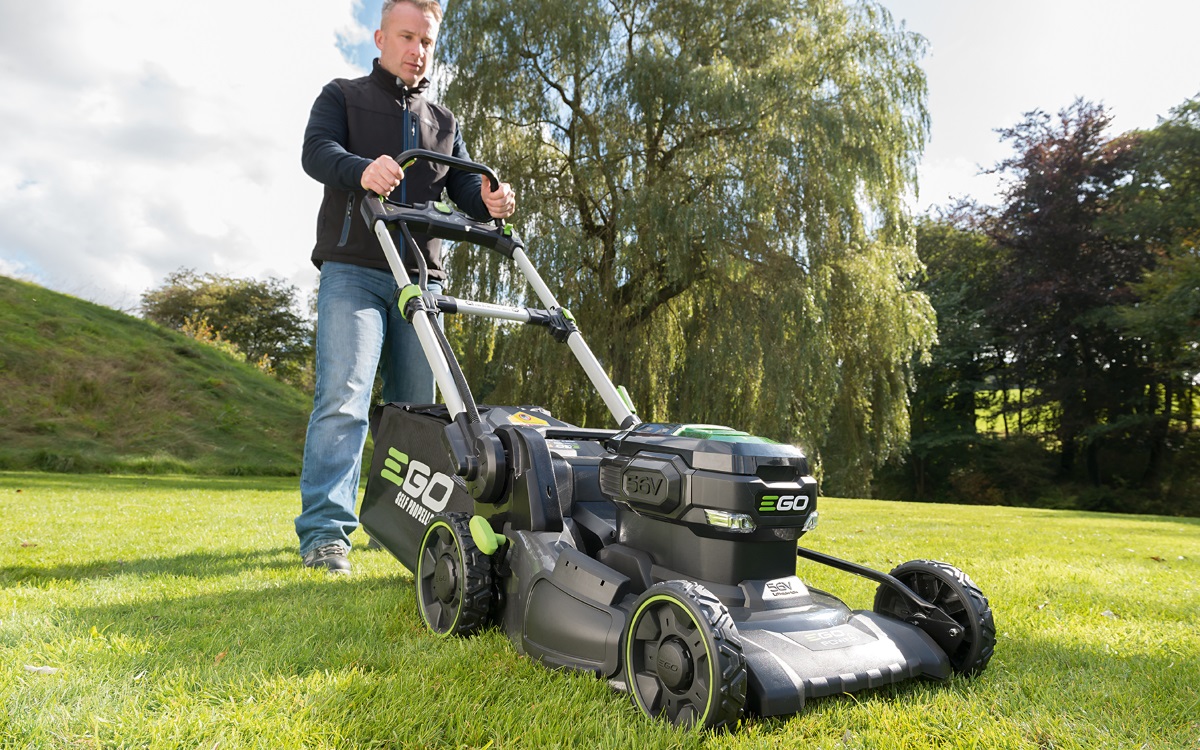 The EGO Power+ LM2024E-SP cordless mower produces 20% less noise than petrol mowers, and its compact, collapsible design makes storing and cleaning the mower easier than ever with its vertical storage position. This model comes with a 6.0AH lithium-ion battery and a quick charger. This cordless mower offers up to 60 minutes of run time on a single charge with the ARC Lithium™ 56V 7.5Ah battery (available separately).
Benefits:
It provide wireless operation
Eliminates the hassle of dealing with gas or power lines. A powerful battery powers this mower.
Features:
The LM2024E-SP0 also has adjustable cutting height settings wide cutting platform and durable construction.
7. McCulloch ROB S600
Designed for gardens up to 400 m², the McCulloch ROB S600 is a surprisingly compact, tough robotic lawn mower but strong and durable. It has large wheels with two large wheels at the back and a smaller one at the front, which adds stability. When the map is finished, Once installed, it fits neatly into the base – partly due to the guides and wire barriers, i.e., the start-up process takes a little longer. And while other mowers start with a battery life of 60 percent or more. But this mower won't move until the battery is 98 percent down.
Benefits:
Designed to mow lawns up to 600m² automatically, it's convenient for homeowners.
The ROB S600 is equipped with a lithium-ion battery. This makes it possible to mow longer before recharging.
Features:
There is flexible cutting height adjustment, adaptable navigation system and weatherproof construction. This ensures efficient and reliable performance.
It also runs quietly and produces zero emissions.
8. Robomow RX20
Those who need a little help mowing the lawn without having to dig into a ton of settings menus might find the Robomow RX20 to be just the ticket. Easily mow small lawns at the touch of a button, or control them remotely via a mobile app and Bluetooth connection. The app allows you to set a weekly mowing schedule and program various starting points. A 12V 4.3Ah Li-ion battery powers it, and it provides up to 2 hours of runtime on a single charge. It's rated for smooth or gently rolling small yards up to 2,178 square feet and the RX20 uses a single blade that only needs to be replaced once only per mowing season.
Benefits:
Has a compact design, therefore ideal for small to medium-sized lawns.
Save your time and labour, and the RX20 has a mulching feature.
Features:
This will mow the grass into small bits that act as natural fertilizers.
There's also a rain sensor to pause during wet weather to ensure the best performance and protection.
9. Flymo 1200 R
Most people have medium or small gardens, and that's the goal of Flymo's 1200 R is a compact, smart robotic mower. It mows up to 250m² of lawn, thanks to its smart guiding wire that allows owners to identify (even multiple) cutting areas. The width of cutting is 16cm, which is not that big but this mower isn't designed to cover really large areas. The Flymo 1200 R comes with a rotating 3-blade razor system and operates at an ear-friendly 58 decibels. So you definitely won't disturb your neighbours.
Benefits:
It provides easy lawn maintenance as it cuts the grass automatically.
Save your time and effort.
Features:
The mower is designed for lawn areas of up to 400m² and its compact size allows it to maneuver through narrow passages and corners.
Easy to use user interface and quiet operation this ensures a neat and peaceful lawn care experience.
10. Ambrogio L400 Elite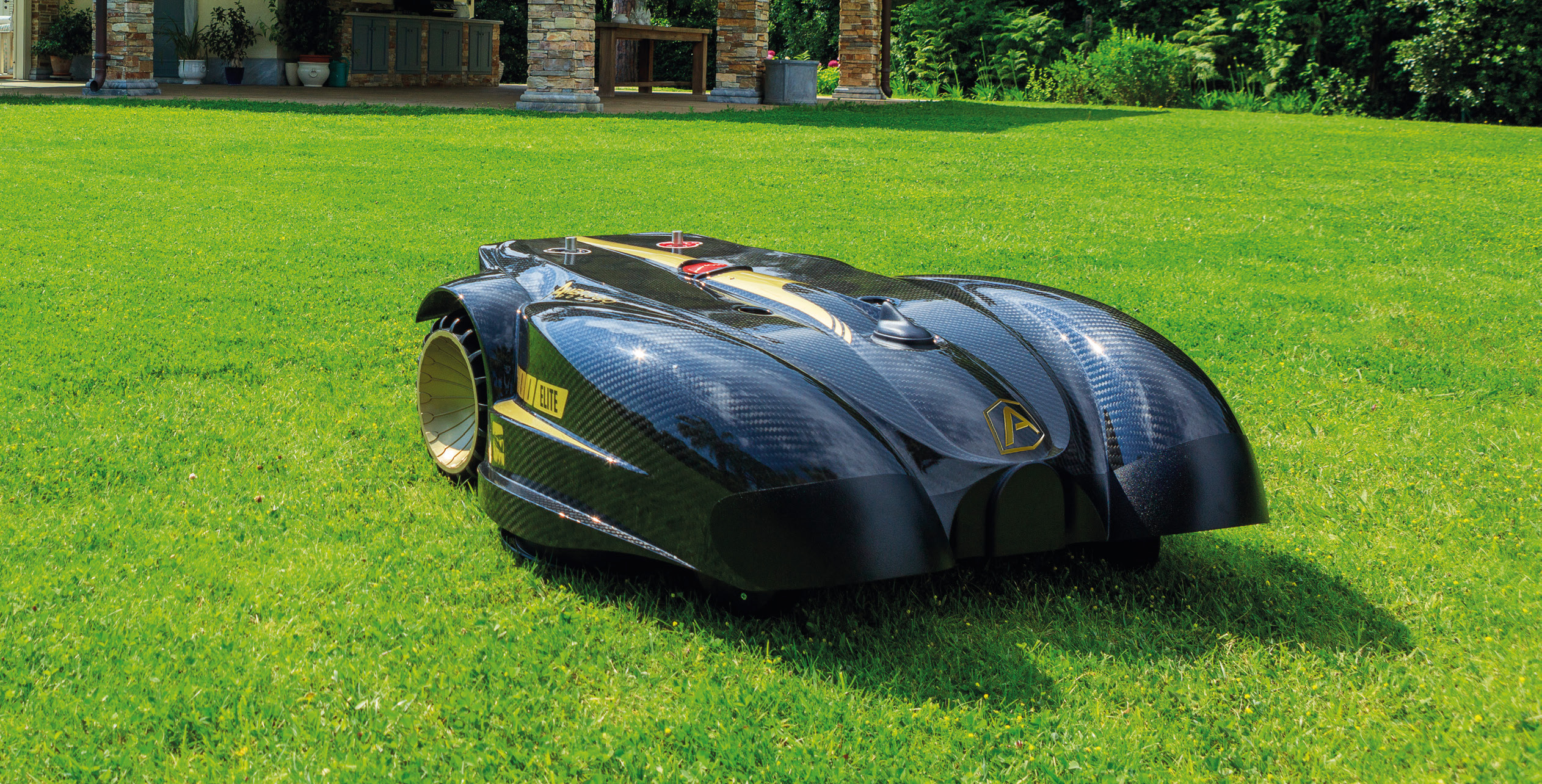 You should check out the Ambrogio range if you are in the market for the best robotic lawn mower. Performance and build quality are very good, and the extensive product line includes more than 25 models that should be there for almost any type of lawn. Maps can be set while installing. This allows the robot to mow in a straight line and minimizing mowing time. Ambrogio L400 Elite the only robotic mower in the world capable of covering up to 7.5 acres.
Benefits:
It can effectively mow large lawn grass up to 20,000 square meters, saving time and effort for homeowners.
The mower is equipped with smart sensors to detect obstacles and optimize the path.
Features:
Its powerful lithium-ion battery provides long runtime and a weather-resistant design for year-round use.
The Ambrogio L400 Elite also comes with convenient features such as a remote control and a mobile app.
Conclusion
You can benefit from robot lawn mowers such as self-charging and scheduling capabilities, rain sensors, longer battery life and more. The right model can easily keep your lawn in top shape. Before making a purchase, Consider your budget, lawn size, terrain, weather conditions, and the battery life of the most suitable mower to select the most suitable option for you.