AI video generator is one of the software that uses AI to generate videos. It can create videos from scratch without actors, Film crew, equipment, and video editing skills. The AI video generator uses a type of AI called Generative AI, which generates content based on recommendations. You can customize the look and feel to suit their needs; this includes choosing an AI avatar to describe and 'show' in the movie. Nowadays, most businesses often use AI video generators to create video content for brand awareness. It will offer an affordable and easy way to create videos and can help businesses, especially SMEs and startups.
What is an AI video generator?
AI video generator is a web-based or standalone software that allows you to create video content easily. These tools can help with tasks such as removing video elements, creating a green screen, using text in the video to create scripts from URLs or blog posts, and much more by integrating AI video tools with your skill set. You can create a video in a fraction of the time. It makes you more productive and opens up opportunities for creators who want to expand their reach on the Internet.
How to Generate AI Video?
Step 1: Create a Video Script
The AI video generator works using text-to-video functionality. It lets you create videos by typing text. Now it's easy enough to type text into an ai generated video, but don't recommend copying and pasting long PDF documents or blog posts into the tool and giving up.
You can take the time to review your text and turn it into a video script; it is not as difficult as it sounds. But it makes a difference in the video-making process.
Step 2: Choose an AI Avatar
This is where AI comes in to perform its magic. At this point, you can choose an AI avatar to act as the narrator/presenter of your video.
Step 3: Paste the text and select the sound.
You only need to copy and paste your video script into the slide-by-slide script box. Within seconds your script will be converted into an AI voiceover. The language is automatically selected according to the text. But you can always change it and choose the perfect accent, dialect, and sound style.
Step 4: Edit the Video
It's time for video editing. Thankfully, you don't need fancy video editing software for this. Here are some things you can add and change to your ai generated video without using external video editing tools:
Image (stock or owned)
Background video
Screen recording
Background music
Shape
On-screen text
Animation transition
GIF, Icon, Logo
Step 5: Make a Video
When you press 'Create Video,' it will execute the AI and create the video. Once a video has gone through our algorithms and content moderation process, you can view, share, download, or embed it and if you really like it, you can also duplicate or create video templates from it.
What is the best AI video generator?
AI video generators are revolutionizing content creation with tools that are easy to use and accessible to the masses. You no longer need days or weeks to create a video. The tools on the list have great features that will take video creation to the next level. While not all ai video generators on the list are memorable. But some programs stand out above the others.
Free AI Video Generator
The list of free AI video generators is given by,
1. OpenAI's DALL-E (API access comes at a cost):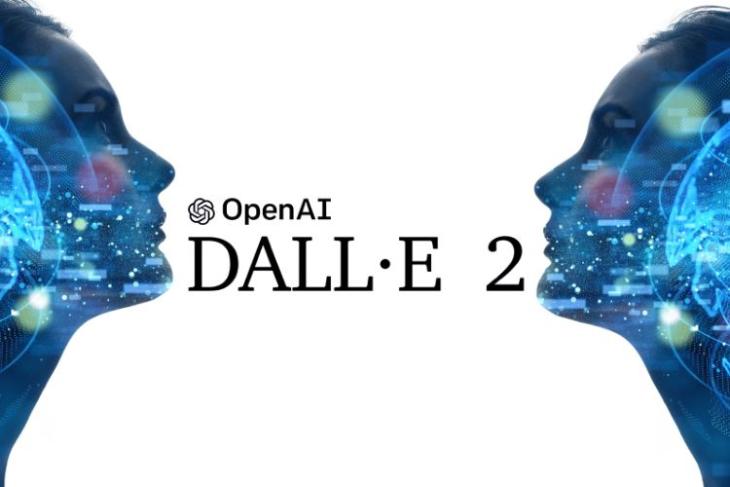 Dall-E is a generative AI technology that allows users to create new images with text as prompt graphics. Functionally, Dall-E is a neural network that can reconstruct images differently. As indicated by the user notification
The name Dall-E pays homage to two different core themes of technology. The first part (DALL) aims to evoke the emotions of Spanish surrealist artist Salvador Dali, while the second part (E) deals with Wall-E, the Disney robot. The titles reflect the abstract and surreal illustrative power of technology, which machines automate.
AI vendor OpenAI developed Dall-E and was first released in January 2021. The technology uses deep learning models coupled with GPT-3 large-scale language models as a base for understanding user commands. It Uses natural language and creates new images.
Feature:
Speed is usually less than a minute; Dall-e can create an image from a simple prompt.
Customization according to prompts Users can create highly customizable images of almost anything imaginable.
Accessibility: As only natural language text is required, the Dall-E is relatively accessible for users and does not require any additional training or specific programming skills.
Scalability: it can help a person expand an existing image by remixing it or allowing it to be re-imagined in a new way.
2. RunwayML (limited free version available)
For creators ML is the best tool but integrating AI into your workflow is a challenge for those who can't code. This AI video generator aims to simplify this process by providing artists, designers, filmmakers, and others with an "app store" of machine learning applications they can launch.
Runway's target market is clear when you load your storefront, which allows you to browse different models that run the gamut from creating messages to tracking movements and click to see each model's details. Click to add it to your workspace, set input and output then restart the system. You can use connect outputs to other apps, and users can import new models directly from GitHub with just a few lines of code.
Feature:
Create a video, change any image, video clip, or text, and Make it an interesting movie
Create interesting images with your words
Infinite magnification
Every new imagination
Train a custom model
Remove things from the video
Slowly Mo, any video
Make pictures move
3. DeepArt.io (offers free and paid plans)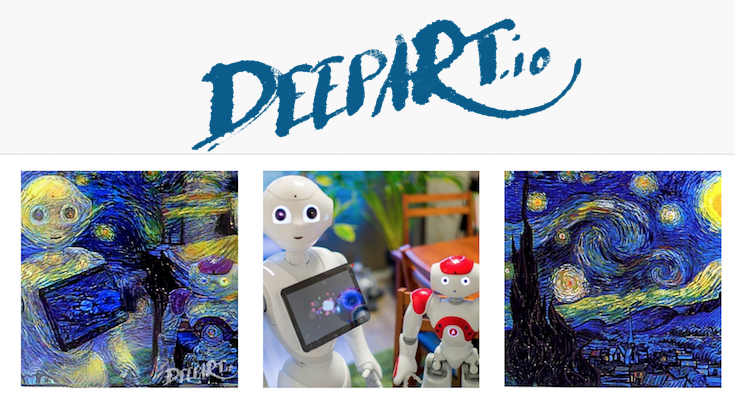 It will work by uploading photos to the depth style generator and uploading images of drawings or other works that you want the photos to be stylish. The program takes these two images and creates a new reference photo as another Deep Art Effects image. But also create unique works of art using artificial intelligence. The software uses various AI technologies to make independent decisions and analyzes to ensure that the art style shows the best advantage in your photos.
Feature:
Full power on your PC
Edit your photos anywhere.
Improve your own application.
Using Imaging Technology for Your Business
4. Artisto (free with in-app purchases)
Artisto like Prisma relies on a neutral network to transform the media into works of art in the style of Van Gogh and Picasso. Artisto only supports 10-second videos for longer videos. Users can select the 10-second segment to which they want to apply the Artisto filter.
However, the Artisto app seems to have a limited number of filters and UI. As reported by Engadget Artisto, a few filters don't seem to work at times. Like Prisma, the filters can take a while. Also, the app crashes several times, adds Engadget, although the results are pretty impressive.
Artisto is a free video and photo editing app for iOS and Android users using neural networks and artificial intelligence technology. Not only does this app turn the photos on your phone to look like paintings created by Picasso or Van Gogh, but it can also create videos that look like this type of art.
Feature:
Artisto's video editing features are amazing. Many users have reported that the app crashes and sometimes crashes during the fixing process.
Artisto-generated videos and photos come with an Artisto watermark, while Prisma allows users to remove the watermark in settings.
5. Veed (free trial available)
The next AI video generator is Veed, which offers users a variety of templates to choose from. You can select a template depending on your taste, sector, and style. Without prior design experience or expertise, you can create an AI video using Veed in minutes. The text, images, and video you specify will be used to create the video automatically. The video can also be personalized to reflect your company's branding and aesthetics.
Feature:
You can get interactive multimedia templates and a soundtrack library.
User-friendly interface and easy to use.
The video rendering speed is impressive.
The basic design has excellent resolution.
6. FlexClip (offers a free version with limitations):
One of the advantages of FlexiClip ai video generator is the large library of templates available. You can create professional videos in minutes. You can upload branded content to your video to keep it on-brand. There are also customizable templates that you can choose from. You can further customize the template to make it look your own.
FlexiClip offers the best solution for creating marketing videos, including explainer videos. A variety of media providers are part of the FlexiClip plan. This feature makes your videos more complete.
Features:
The most outstanding features of the FlexiClip are as follows.
Over 4 million royalty-free stock assets with no more copyright worries.
Create professional videos with AI in seconds.
Intuitive and intuitive user interface suitable for first-time users
A movie maker for combining photos, clips, and music to create professional videos.
Free Trial
7. Animaker ( it offers a free version with limited features):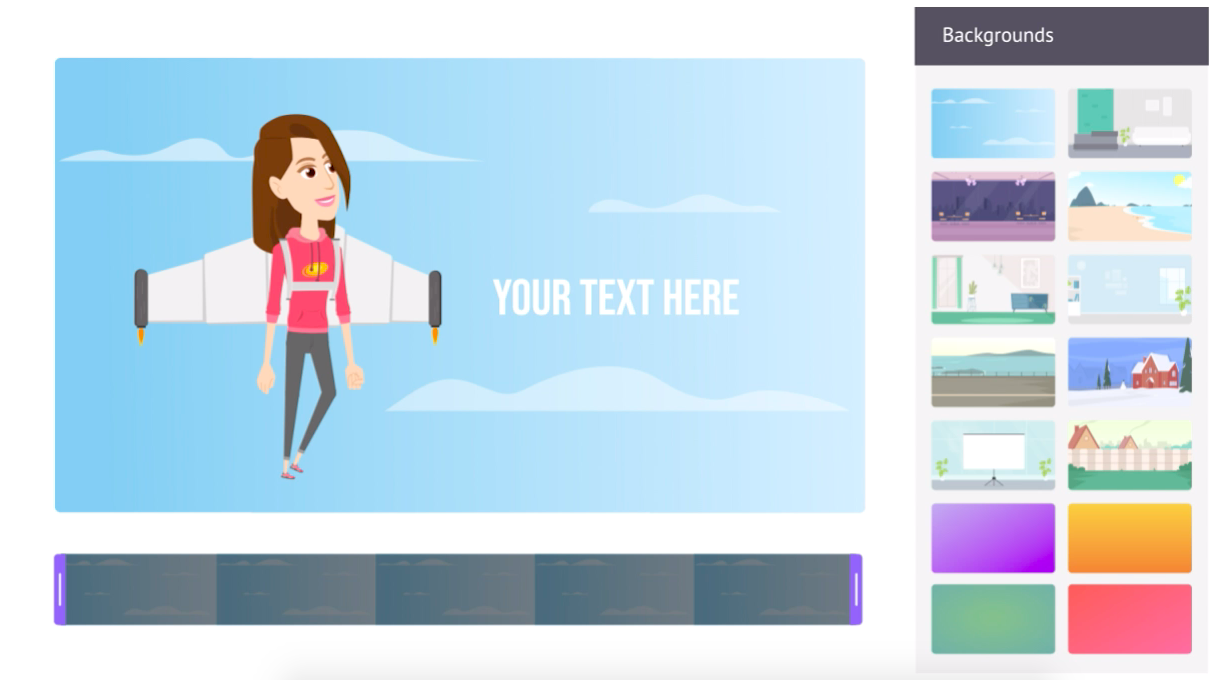 Animaker is one of the powerful ai generated video software that lets you create stunning animations and live videos online. Explanatory videos are used to explain complex concepts simply and engagingly. Animaker is one of the world's most popular tools for creating explainer videos. Animaker offers over 100 predefined templates for creating explainer videos that look professional.
Video is the preferred content format for all major social media platforms today; whether you want to create a Facebook page for your company, Animaker is the perfect video partner.
Today, companies want to create video content for various use cases, from corporate culture videos to product launch videos. Animaker is the perfect partner for companies to create their own videos easily.
Feature:
Character builder: Animaker owns is its fully customizable character creation tool which has about 300+ character costumes, 20+ features, and 100+ animation actions.
Extensive facial expressions: The stunning facial expressions bring your character to life.
8. Powtoon (free version available with watermark):
Powtoon ai video generator is versatile and easy-to-use software. It works by allowing users to create "scenes" which are stitched together to create complete animations. Users can start from scratch or use one of Powtoon's many templates as a starting point. Powtoon quickly creates stunning movies and presentations. Its simple interface and many options make it ideal for video and graphic design beginners. Its versatility and price make it a good choice for creating videos and presentations, even without advanced abilities.
The length of Powtoon slides depends on your subscription. You can create an entire Powtoon on a single slide or create a Powtoon consisting of short or multiple slides, for example, with a free subscription. The maximum length of Powtoon is 3 minutes, so the maximum length of slides is 3. You must purchase a subscription if you want to create Powtoon videos and presentations without watermarks. You cannot get content without a watermark or getting the tool's premium version. Once you have received a subscription, you can create watermark-free content easily.
Feature:
3D objects
Animation.
Record voice
Audio file management
Brand overlay
Collaboration tools
Communication Management.
Content Library
9. Biteable (offers a free plan with limited features):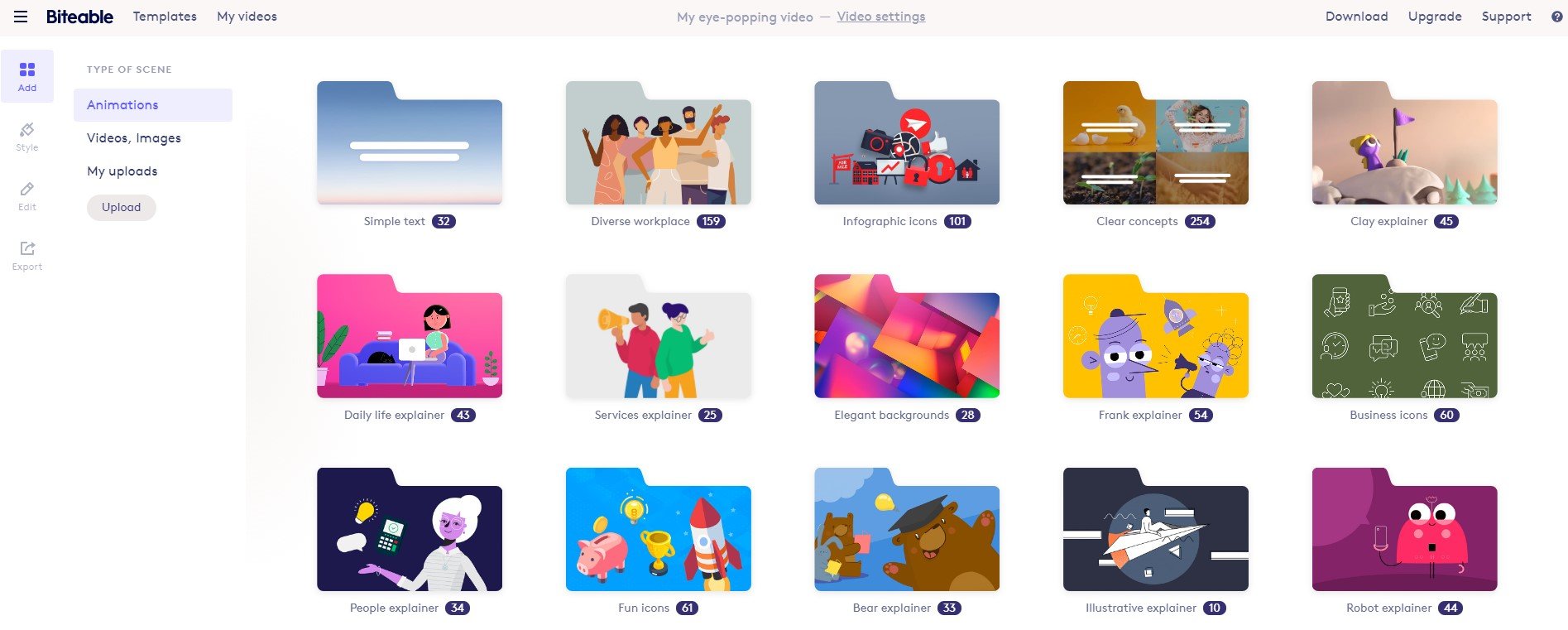 Biteable is ideal for entry-level video content creators and marketers. It is great for brands that want simple videos. Because they are just starting out and have a small budget Or because that's just the type of video they want. Some brands may never hire professional cinematographers or videographers. But they still want to understand aspects of video marketing. Either way, Biteable costs a lot less than professional video creation services.
Feature:
Instant Video Templates for a Quick Start
Upload your own clips and photos, and then enhance them with animations and effects.
You can also use your own voice and music.
Built-in library of 85,000+ Shutterstock clips and Biteable animation studio
Add your logo and brand colors to your videos.
No watermark with paid plans
Share and download your videos.
10 Kizoa (offers a free plan with limited features):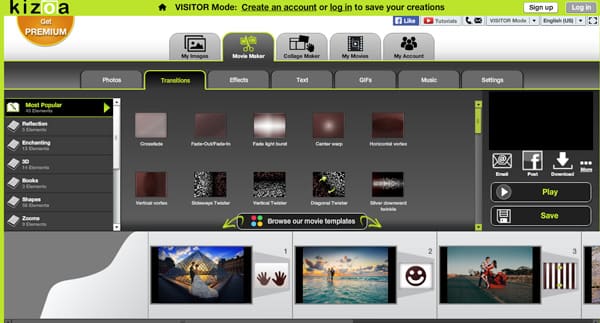 Kizoa is a well-known name for online video editing tools, and most beginners and professionals often use it to develop attractive slideshows. Here you will get an animation, transition, and various effects to perfectly express your emotions through videos.
Users can access their Kizoa account for a free ai video generator to enjoy their basic editing needs with impressive features. At the same time, the Premium plan offers many advanced facilities. Its easy personalization capabilities make it one of the best choices for educators. It's the best platform for developing tutorials as well as expressive videos. Trying a basic account to learn the slideshow development process is good.
Feature:
It's much easier to customize most details, such as time, duration, size, and location. You can also customize animations and text tools.
Users can start immediately without any registration.
The aspect ratio of the video can be adjusted.
The free Kizoa account has a lot to offer both professionals and beginners.
Paid AI Video Generators
You can find pain AI video generator instead of AI video generator free for more features.
11. Adobe After Effects (subscription-based):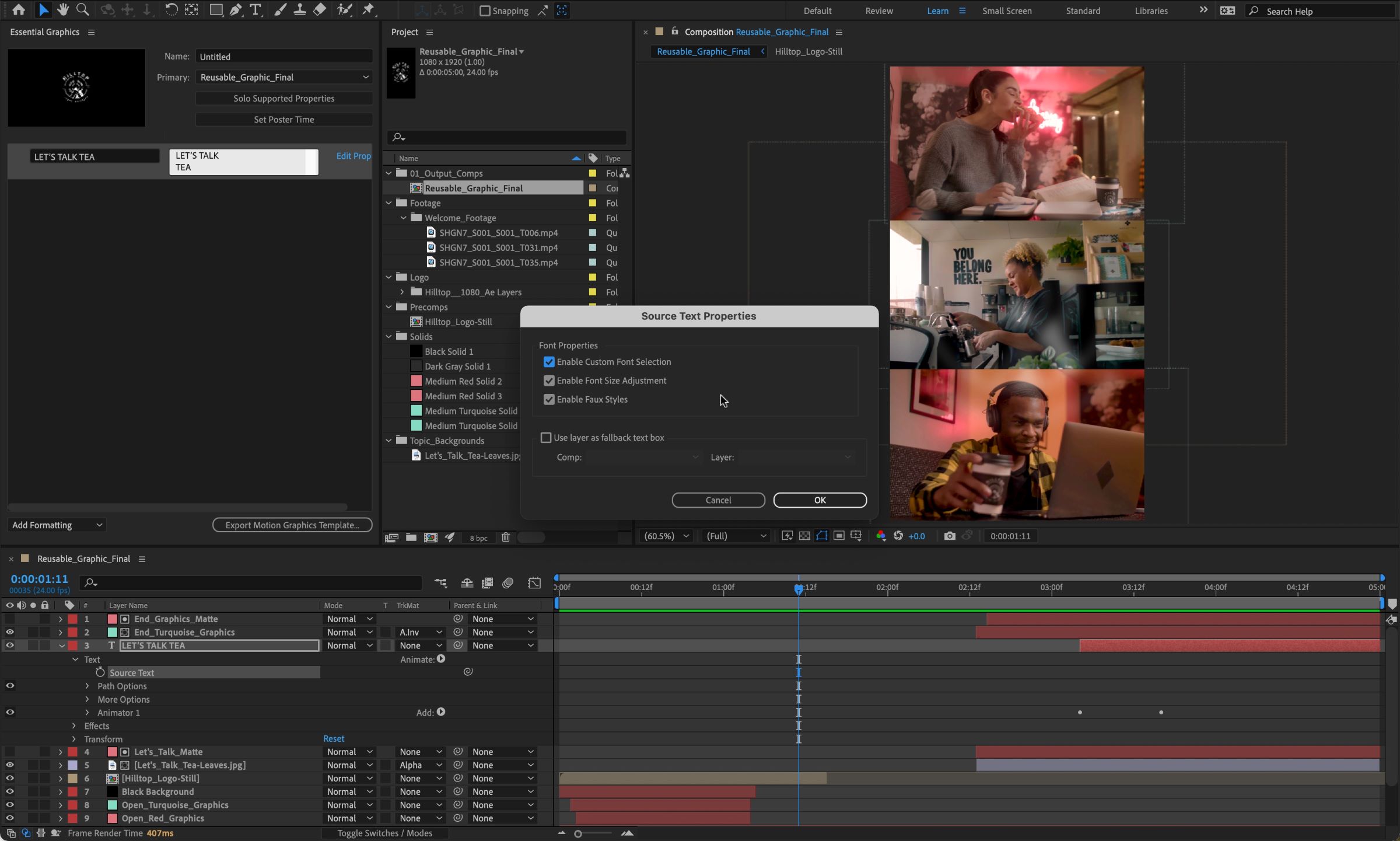 Adobe After Effects is an animation creation application, motion graphics and special effects for video. Online content and presentations can make multimedia content look amazing, from film and broadcast television to websites and in-store displays.
After Effects is a complex application and one of the most challenging Creative Cloud tools to learn, the app has a steep learning curve that new users might feel overwhelmed even if they feel comfortable using the interface. After Effects is used by Visual Artists, Animators, Advertising Agencies, Video Artists, Video Editors, Visual Designers, Social Media Professionals, Video Producers, Motion Graphic Designers, UX Professionals, and Animators.
Feature:
All programs are designed with video editing in mind. You will quickly understand Premiere Pro if you know how to use After Effects.
Adobe Premiere Pro is much easier to learn than After Effects; therefore, it is suitable for beginners.
12. Wibbitz (offers various pricing plans):
Wibbitz is an online video editor that helps teams create professional short videos. Wibbitz Studio makes it easy to create and edit videos for social media. News and entertainment coverage, marketing, communications, recruitment, events, and more are quick and easy. Wibbitz is an online video creation platform that makes it quick and easy for teams to create professional short videos.
Feature:
Great platform and easy-to-use content creation tool – highly recommended.
The wide range of templates, dashboard displays, and simple tools to create whatever you want in minutes.
Wibbitz has been excellent, from signing up and working with CSM to creating high-quality videos with ease.
13. Vyond (subscription-based):
With rich sensory detail, Videos are ideal for telling stories. It captures viewers' attention on a visceral level by simulating face-to-face human connection. With the help of Vyond, you can create animated videos for your business using thousands of props, assets, and characters representing hundreds of industries. You can get best Vyond resources from the team to create a comprehensive guide to video creation in Vyond Studio. You need to know what you can create with Vyond; from brainstorming ideas to adding advanced effects, you need to know to create great Vyond videos.
Once you have written the script, Read it aloud and then repeat it repeatedly. You can also edit as needed to make the language sound more natural and conversational. Think of a point where you can cut out unnecessary words or turn them into animations or on-screen text that can be separated from the voiceover once your first script draft is ready and your video is planned. It's time to start using Vyond.
Feature:
The easiest and most manageable way to create smooth animations in Vyond is to use the Continue Scene function. Continue Scene is a concept unique to Vyond and prevalent in the world of video animation. In fact, this technique has been around since the first manga aired.
Do you want to create rich, engaging, and eye-catching videos? It's time to get acquainted with the camera tools. This is the least used tool in Vyond and the one with the most visual impact.
14. Lumen5 (offers various pricing plans):
Lumen5 ai video generator is a great AI video creation platform for businesses looking to create video content quickly and easily. You can create professional videos from scratch or edit existing videos to create new content with Lumen5.
Lumen5 uses a combination of artificial intelligence (AI) and video editing software to create videos that look realistic enough to transcend man-made content. Easily create AI videos that fit their brand and style. Lumen5 is one of the simple applications for an easy-to-use AI video generator that delivers high-quality results.
Features:
From scratch or edit existing ones. You can easily create videos
AI video makers find they love the variety of templates and customization options.
It uses AI and video editing software together to create lifelike videos that look like humans made them.
Turn blog posts into AI videos (great for text-to-video looking to create AI videos).
As easy as PowerPoint – "click and drag" to add text, images, and video to your video.
15. Moovly (subscription-based with a free trial):
Moovly Studio is a powerful cloud-based video editor that runs inside your web browser. No software or plug-ins are required to install, And you don't even need to update your application. The library contains millions of royalty-free media objects you can use to create videos: photos, illustrations, stock videos, and motion graphics. Music and sound loops Over 1.3 million of these objects are free to use and combine with your own media to create beautiful, professional-looking videos!
It will come with a huge stock library where you find all the images, audio, music, and stock footage you need to create your new video content. So don't worry about copyright when you use these images, music, or videos as part of website videos. Commercial tutorials or YouTube videos, with Moovly Studio, you can create videos of any style: cartoon-style videos, Hand-drawn and written whiteboard videos, documentary-style videos, Animation illustrations, and motion graphics, or mix your own style.
Feature:
It will have an easy drag-and-drop interface and timeline for creating animations and videos.
Choose from a wide range of video templates or start over from scratch Add, import, and export subtitles.
16. Animatron (offers various pricing plans):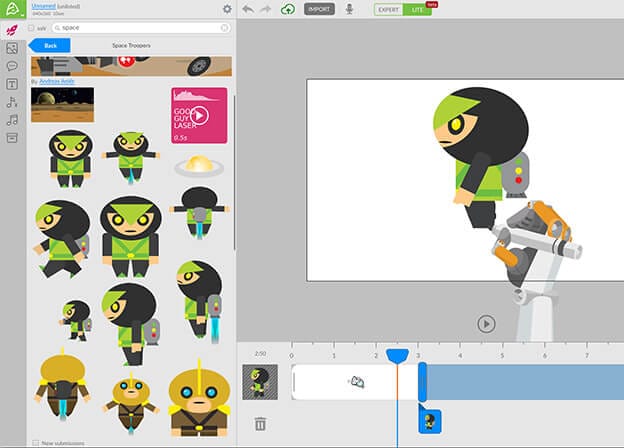 It is easy-to-use and powerful online animation video makers which allow users to create stunning animations and videos directly from the browser. It has a free Marketplace with pre-animated characters, props, and hundreds of backgrounds that will enable easy drag-and-drop animations. Users can create stunning animations and videos directly from their browsers. Animatron is cloud-powered: no installation and no plug-ins required; built on the latest and most secure HTML5 technology. This allows for universal play on both desktop computers and mobile devices.
Feature:
You can get two types of mode: Expert and Lite. Each one has a different layout and a slightly different way of doing it. So you will try to cover the most essential aspects of both.
Advanced users can create custom animations in Expert mode and most users started with lite mode.
17. Renderforest (it offers a free plan with limited features):
It is a one-stop destination for an all-in-one branding platform that brings video, logos, mockups, and website building into one place. You can Create a slideshow promotional animation, music visualization, logo animation, and other types of videos easily
Renderforest is beginner-friendly. So even if you don't have design expertise. You can quickly learn the basics and create stunning designs. First, select a category: Educational Videos, Promotional Videos, Product Descriptions, Informational Videos, Documentaries, Entertainment Videos, Corporate Videos, Film and TV Productions, Event Videos, etc. Then follow the steps. Video production consists of 3 steps on the application.
Feature:
It will help you to create and publish brand-specific content such as video tutorials, explainer videos, and more.
Renderforest for the brand video tutorials in all of the online courses. You also use it to create multiple brand-explanatory videos for the sites and clients.
18. Magisto (offers various pricing plans):
If you need a paid AI video maker to edit your business videos in excellent quality, choose Magisto. It is designed to help marketers and businesses create professional product and marketing videos. Not only that, but Magisto also offers video marketing and lets you track views and clicks on your videos.
Features:
An extensive set of tools to help you create quality marketing videos.
SEO tools and progress tracking
Premium templates for a wider variety of videos
Custom CTA Lead Capture and marketing integrations
19. Viddyoze (offers various pricing plans):
Viddyoze is video creation software designed to help businesses create and edit videos using custom templates and adding watermarks. It allows video editors to design call-to-action overlays (CTAs) and floating animations. Share videos with customers, Engage with your target audience, and show animation in many formats.
The application helps marketing agencies customize logos and create animated videos for their social media channels horizontally and vertically, sound recording collaboration, media libraries, video stabilization, and more. It also allows professionals to add royalty-free music to their videos, improve audience engagement and include built-in add-ons in animated content.
Feature:
Viddyoze helps organizations turn static images into dynamic videos to boost their brand message and increase sales.
It also allows the operator to add lens flare, lighting effects, film grain, and gradation to the footage, increasing engagement and click-through rate (CTR).
20. Animaze (subscription-based with a free trial):
Animaze puts AAA-quality avatars in the palm of your hand. With the help of the Animaze Avatar Editor, you can create interactive entertainment based on avatars for audiences worldwide. Bring your own unique avatar to life with Animaze Avatar Editor in 3 easy steps. First, you can import your Avatar and then design your avatar in Live2D or your favourite 3D modelling tool. Then import it into your Editor on your PC.
The Animaze software and open .avatar format are there to support that mission. Animaze Editor, is software that lets you create your own creations in the Animaze app and uses your own avatar accordingly to aid your journey in the world of avatar communication.
Feature:
Animaze supports the Ultraleap hand-tracking software in both desktop and chest mode.
The Leap Motion Controller has a dedicated area it can track. By attaching the tracker to your chest, the tracked area's position allows you to move your arms and hands more naturally.
Conclusion:
As you can see, there are many ai video generators to choose from. Filmmakers and video creators nowadays have many options for using AI in their film and video projects. If you want to create a professional-looking video with a personal touch without being in front of the camera, an AI video generator is one of the best options. It is easy to use and can help you create great-looking videos without previous video editing skills. Whether you want to create videos using human faces, AI animation, or other images, you will find the best AI video generator in this list.