The ai voice generator is the deep learning algorithm and neural network to produce realistic and natural-sounding speech. It's an increasingly popular tool for creating voiceovers in various applications, and this software allows you to convert written text into human-like speech, which can be customized based on age, gender and different accents.
What is meant by an AI voice generator?
It is one of the best online tools that use artificial intelligence and machine learning to create natural and realistic speech and sound. A key advantage of using AI voice generators is their ability to quickly and cost-effectively generate high-quality audio content, such as voiceovers. It is a powerful tool for users looking to add high-quality, natural speech to their projects.
How will you use the AI voice generator?
The steps to use the ai voice generator are given by,
First, you can choose a trusted AI sound generator tool or platform.
You can create an account on the platform of your choice and get acquainted with the documentation and guidelines.
You can Install software development kits (SDKs) or libraries required for integration if needed.
You need to prepare the text you want the AI to say for you.
You can Call the API or use the provided SDK to send text input to the AI sound generator.
If available, customize audio parameters such as pitch, speed, or language.
You can receive audio output created in a compatible format (e.g., MP3, WAV).
You need to choose to post-process audio to improve quality or add effects.
Finally, Play sounds created on your preferred platform or application.
How to get AI-generated voices?
You can use platforms and services that provide access to AI-powered speech synthesis models to get AI-generated voices. Companies such as Google, Amazon, and OpenAI offer APIs and services allowing developers to create voices using their free ai voice generator by integrating them into your application or project. You can request text-to-speech and receive AI-generated voice feedback, which can be used in various applications.
What is the best ai voice generator?
In this post, you will know 15 ai voice generators. You can evaluate overall performance, ease of use, and features.
1. Google Cloud Text-to-Speech
It uses Google's best AI technology to convert text to speech in the most realistic and natural way possible. It also supports pause, volume, emphasis, and more. It has More than 90 WaveNet sounds are included. Customize the sound with a variety of built-in options. You can adjust the sound using voice speed and pitch. It uses Google API technology and Provides fast and clear results.
Features:
It has More than 90 WaveNet sounds are included.
Customize the sound with a variety of built-in options.
Pricing:
The pricing is based on the number of characters processed. There are also free usage limits and flexible pricing plans to meet the needs of different users. This ensures high-quality, cost-effective text-to-speech conversion.
2. Amazon Polly
Amazon Polly is the best ai voice generator which uses deep learning technology to synthesize natural-sounding human speech. So you can convert articles to speech. With dozens of realistic voices in various language sets, use Amazon Polly to build voice-enabled applications. Amazon Polly is the most exciting development of text-to-speech. Amazon Polly writes it is "a text-to-speech service that uses deep learning to convert text into realistic speech." Amazon offers a wide range of realistic voices in multiple languages. This includes English, Danish, French, Japanese, Spanish, and Mandarin.
Features:
Has a wide range of features, Including 61 realistic voices in 29 languages and customizable speech parameters.
Amazon Polly also offers advanced capabilities, such as text-to-speech (NTTS) technology for natural sound and voice characterization capabilities.
Pricing:
It will offer a pay-as-you-go model. You are charged according to the number of characters processed and the selected sound.
3. Microsoft Azure Text-to-Speech
Microsoft Azure has been fully upgraded to the text-to-speech engine. It uses deep neural networks to make computer sounds nearly indistinguishable from human recordings. The form of emphasis and tone in spoken language is called prosody. It divides prosody into separate linguistic analysis and acoustic prediction steps controlled by independent models. This can result in a muffled and buzzing sound synthesis.
Features:
It uses deep neural networks to make computer sounds nearly indistinguishable from human recordings.
The neural text-to-speech greatly reduces listening fatigue when users interact with the AI system with clear speech.
Pricing:
Pricing for Azure Text-to-Speech Based on the number of characters converted to speech, and it offers a free tier with limited usage and additional pricing tiers based on usage.
4. IBM Watson Text-to-Speech
One of the best cloud API services is IBM Watson Text-to-Speech which allows you to convert written text to natural sounds in various languages and sounds. Within existing applications or within Watson Assistant, let your brand voice its opinions and improve customer experience and engagement by interacting with users in their language. It provides audio options to avoid distracting driving or automate customer service interactions to reduce call waiting time.
IBM Watson offers live audio in 11 languages and can import speech from various formats. It also has real-time diagnostics that come in handy when streaming. It prompts you to change your surroundings to get the most out of your speech. Another great feature of the software is its clever design. It has Speaker Diarization, a technology that can differentiate between multiple speakers in a conversation.
Features:
Offers a wide range of features. Includes customizable intonation, accent, and speaking style.
The cost varies depending on factors such as the number of characters processed and the sound selected.
Pricing;
$0 for 10000 characters per month: The Lite plan lets you start with 10,000 characters per month at no cost.
02 USD per thousand characters: The Standard plan is billed per thousand characters and includes access to customization capabilities.
Contact for price The Premium plan includes: Usage and training data are personalized + stored in a single tenant environment.
5. Nuance Communications
Everyone uses this free ai voice generator, from professionals and students to young children and adults. And there are various use cases, and text-to-speech is the general answer to all those things. Using text-to-speech software is very helpful for blind people and people with learning disorders like dyslexia. The software also helps users to break down language barriers and learn new languages. With the help of neural network algorithms, Nuance's Text-to-Speech (TTS) technology creates a humanized, customized user experience. Consumer self-service applications can be enhanced with branded, high-quality voice.
The authentic sound from Nuance Vocalizer is educated on your use cases and conversations. Vocalizer will use state-of-the-art text-to-speech technology using reproduced neural networks to create a more human-sounding voice.
Features:
Its features include advanced speech-to-text capabilities, natural language understanding, biometric voice and intelligent virtual assistants.
Nuance offers various products tailored to different industries, including health care, automotive, customer service, and corporate.
Pricing:
₹1,0799.28 for Document archiving, collaboration tools, electronic signature, file recovery, document assembly and version control
6. Acapela Group

Acapela's Neural TTS (DNN and Machine Learning) system learns quickly. It allows for creating realistic, lifelike sounds that are highly engaging and promote natural interactions for an enhanced user experience. Digital audio quality relies on an invaluable asset that makes a difference: a rich audio database with over 20 years of audio portfolio development.
You can get the voices in 15 languages are available and it is ready for online testing and a full portfolio based on neural technology will be available in the coming months. It guarantees continuity between technologies. So customers won't have to worry about gaps. Nomenclatures built on the Acapela Cloud will still be available with Neural TTS voices, allowing them to take advantage of existing work accomplishments. Through this seamless transition of technology, Acapela voice ai generator aims to accompany its customers in developing its digital audio strategy.
Features:
Acapela Group features include high-quality sound synthesis, customizable pronunciation intonation and support for various platforms and devices.
Pricing:
99 EUR or USD excluding VAT/year
999 EUR or USD excluding VAT
7. CereProc
It has developed the world's most advanced text-to-speech technology. Not only do your voices sound real, they sound real. But also has a unique character making it suitable for any application, whatever the speech output is required. CereProc is a Scottish company based in Edinburgh. It houses advanced speech synthesis research. The CereProc team has extensive experience in all speech technology domains with a sales office in London.
Features:
Simple TTS integration with any mobile, desktop or web-facing server application.
Sign up for free with free monthly tiers.
A wide variety of CereProc voices in multiple languages.
Pricing:
They have pricing plans for personal use, commercial use and enterprise solutions. Exact pricing details may vary depending on specific requirements and usage.
8. iSpeech
iSpeech is a text-to-speech (TTS) voice generator that converts written text into natural-sounding speech. It can be integrated with applications, websites, and platforms through APIs or software development kits (SDKs). iSpeech offers customization options such as pitch, speed, and volume control to customize the generated sound. It is widely used in industries such as accessibility, education, entertainment, and customer service to improve the user experience with a synthesized voice.
Features:
It is feature rich and supports multiple languages such as English, Spanish, French, German, and more.
iSpeech has a variety of voice options. It allows users to choose from different accents and genders.
Pricing:
It is based on your needs.
9. ReadSpeaker
ReadSpeaker creates what is called neural sound. The approach will involve mapping linguistic properties to acoustic properties using Deep Neural Networks (DNN), an iterative learning process. It will help you minimize measurable differences between the predicted and observed acoustic properties in the training set.
That's at least three times as good as a good USS sound. In addition, the resulting speech tends to be smoother and more human-like. This makes the new intelligent ReadSpeaker voice ai generator faster than ever with lifelike, expressive, and customizable speech.
Features:
It uses techniques that use AI technology and deep learning.
The main advantage of the new DNN TTS method is that the acoustic database can be much smaller than USS audio, requiring only a few hours of recorded speech for neural tone.
Pricing:
ReadSpeaker TextAid is the most cost-effective solution available today, from completely individual subscriptions starting at $4 per month to institutional licenses.
10. Neospeech
Neospeech is a famous text-to-speech (TTS) voice generator that turns written text into human-like, high-quality speech. Using advanced technology to reproduce natural sound with great clarity and pronunciation. Neospeech's TTS solution is widely used in various domains, including e-learning, virtual assistants, IVR systems, and multimedia applications, to enhance the audio experience and improve accessibility for users.
Features:
It will provide different types of sounds in different languages and accents, including English, Spanish, French, German, etc.
There are customization options such as volume, speed, and pitch control are available to customize the generated sound according to the user's needs.
Pricing:
The pricing structure may vary based on factors such as traffic, licensing options and specific requirements.
11. Voicery
Voicery is an ai voice generator free that uses deep learning technology to create natural and expressive synthetic voices. To ensure accurate pronunciation and intonation, the generated sound shows powerful poetry. Capture emotions and nuances in a text. With flexible APIs and integration options, Voicery is suitable for various applications, including voice assistants, audiobooks, podcasts, and accessibility tools. It is recognized for being able to speak realistic and lifelike synthesizers.
Features:
You can find different types of high-quality voices in different languages and accents. It helps users create engaging and personalized audio experiences.
It can be fine-tuned for specific applications.
Pricing:
The structure of the price is based on your needs.
12. Resemble AI
It is one of the amazing ai voice generator tools that let you convert text to speech and a speech-to-speech generator. Resemble.ai's competitive advantage is its ability to clone audio which you seldom find to work well in other tools. A result of natural sound cloning, you can add emotions like happiness, sadness, and anger. You can translate your voice into different languages without providing different information. You can also switch/convert your voice to another target voice, and there is a fairly well-documented API for developers.
Features:
It is easy to clone your voice for free with Resemble's AI Voice Generator and create realistic AI voices with the software.
You can clone your voice with just 3 minutes of audio.
Pricing:
Similar to AI, there are 2 different plans: Entry at $24.00 per month, and Professional at $449.00 per month.
13. Lyrebird AI
Lyrebird AI is an ai voice generator free that uses deep learning technology to generate realistic and personalized synthetic sounds. Lyrebird AI enables users to create unique sounds by training the system using minimal recorded audio data. This makes it possible to create custom sounds that closely resemble the user's own voice. Lyrebird AI's technology draws attention for its ability to produce highly natural, indistinguishable synthesized sounds.
Features:
This is specially designed to mimic human speech patterns, tone of voice, and emotions with remarkable accuracy.
The sound can be used in various applications, including virtual assistants, audiobooks, video games, and more.
Pricing:
The pricing of the Lyrebird AI depends upon your needs.
14. Listnr
Listnr is another good option in the AI voice generator suite that you can use to generate speech from text. You just paste the text into the AI voice generator, and it will convert it into voice instead of text. You can also insert a link to a blog post; for example, it automatically detects text and creates a caption.
Features:
It will allow you to easily convert text to speech for use cases such as video, e-learning, audio articles, podcasts, and voice assistants, and very easy to use.
Pricing:
It is free for converting up to 1000 words per month; after that, it costs $39/month for the Solo plan and $59/month and $199/month for subsequent plans.
15. Voicepods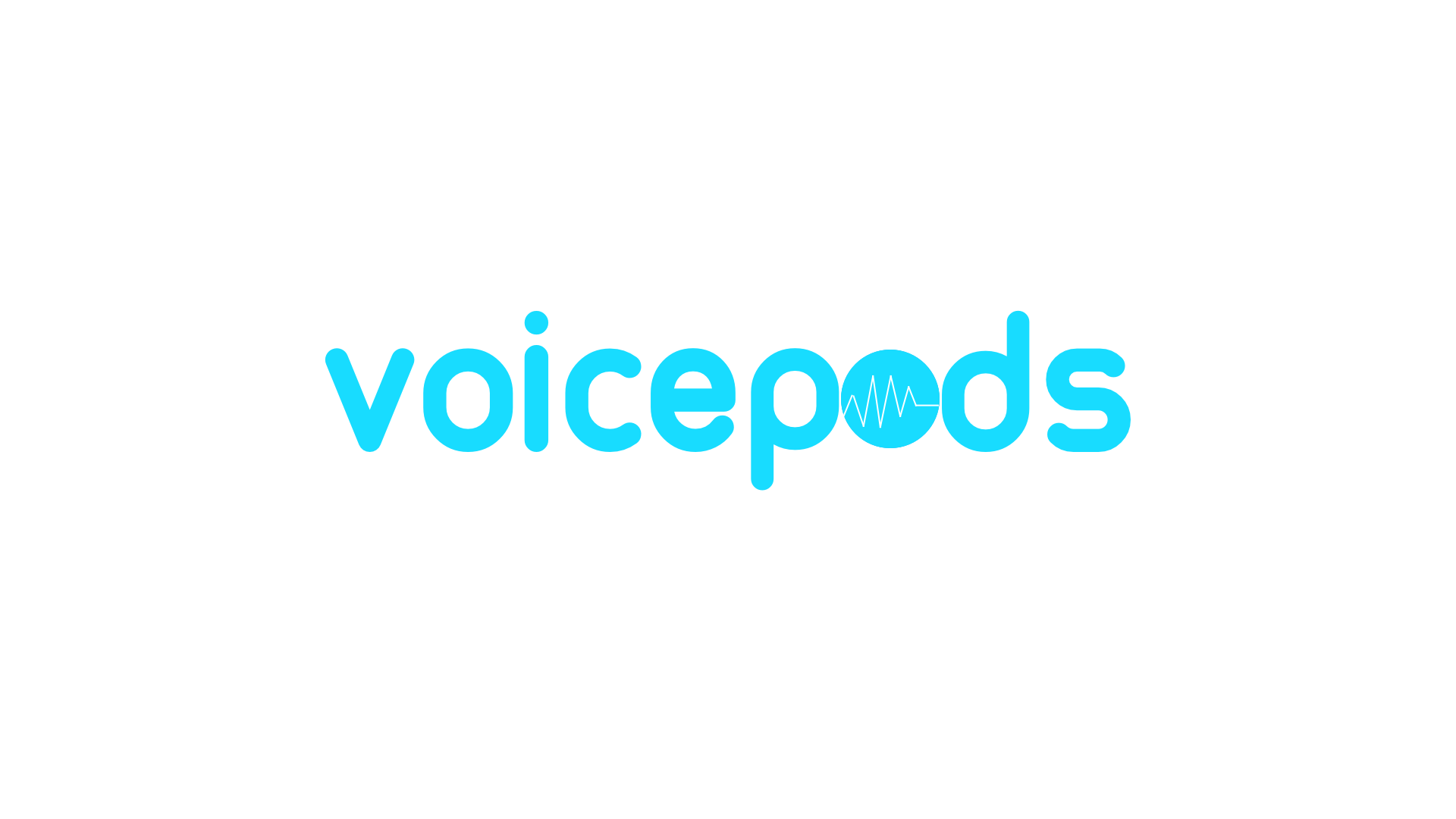 It is one of the powerful voice generators that convert text into realistic speech using advanced artificial intelligence technology. Delivering natural sound across multiple languages and accents, Voicepods AI allows users to customize the characteristics of sound generated, including pitch, speed, and accent, to suit their needs. Voicepods' AI and powerful processing make it easy to use and efficiently create high-quality synthesized sounds. It is Popular for its seamless integration and impressive synthesis capabilities.
Features:
It offers easy integration options through APIs and plug-ins, making it accessible for applications such as e-learning, podcasts, voice assistants, and more.
Pricing:
Starter: most popular $9/month
Premium: $20/month
Conclusion:
When choosing the best ai voice generator for your business or personal use, you can consider factors such as the quality of the reproduced sound, the number of languages and accents available, customization options, and the ability to integrate. Evaluating pricing plans and any additional features, Relevant to your specific use case is also important. When doing this research, you will ensure that you are making informed decisions and selecting the right AI voice generator to enhance your projects and streamline your workflow.